In this edition we'll present some (happy) customer feedback, share relevant articles on the importance of picking the right VC partner and having a long-term perspective when working with angel investors, give you a quick tip on how to manage access to your data on Monetryx, do a deep dive into the topic of issuing securities (and how Monetryx can make the process easier and cheaper), and finish with some company news. We hope you find the newsletter informative and enjoyable!
Client Feedback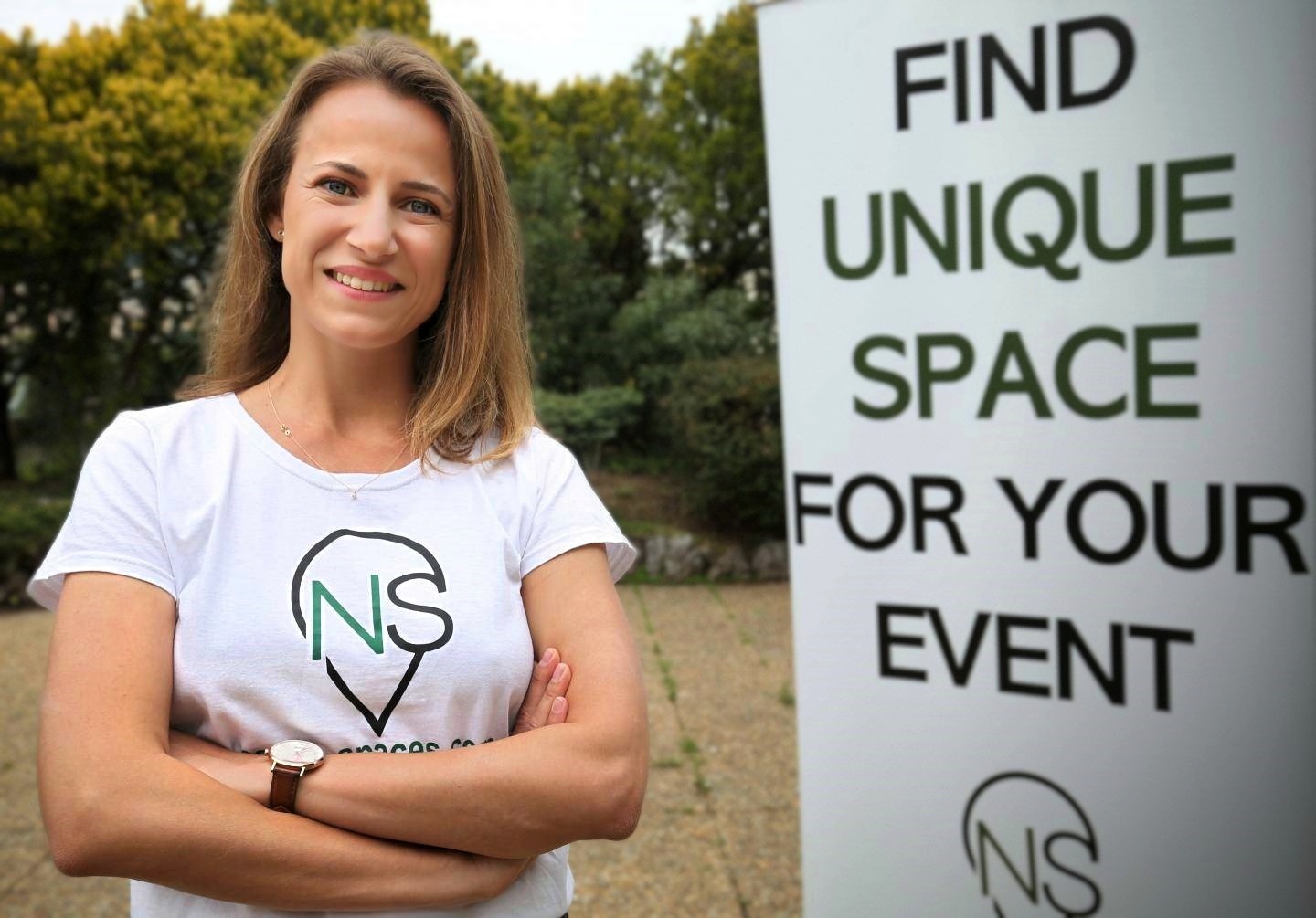 Tanya Bencheva
Founder and CEO
Native Consulting
Visit Profile
"I successfully completed an investment round for my startup using the Monetryx platform. The plan proposed by my lawyers involved having them personally coordinate and execute every detail with each individual investor, incurring significant legal costs, and creating the need for more engagement with the lawyers for future transactions. Monetryx offered a solution that was easier and more efficient and I was given individual support in every step of the process. I uploaded the lawyer-approved contract on the platform, and had everything else happen through Monetryx. Now I have my complete documentation at my fingertips, securely stored, linked to every relevant record, and correctly reflected in my CAP table. The Monetryx team also went above and beyond to put us in touch with prospective investors and adapt the service to fit the very specific and complex needs of my company".
August Media Picks
Rachel Layne: How picking a VC partner impacts potential exit strategies: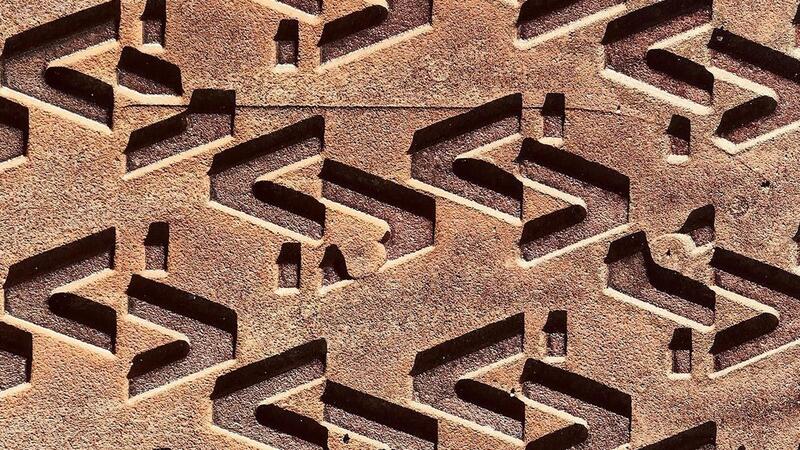 Finding a brand-name venture capital partner is often viewed as key to success in funding rounds. There are good reasons for that. Having a reputable fund in your cap table goes a long way towards convincing other investors to join. Moreover, many founders believe that more capital is the main driver of growth and success. While there is some truth to this, it is worth remembering that a funding round is much more than a trip to the bank. It lands you money, but the money comes packaged with a business partner that will actively participate in shaping the future of the company for a long time. For those who have the luxury of choosing their funding partners, thinking through all the implications is a good idea. This article focuses on exit strategies preferred by various types of venture capitalists. Yet, the choice of partners affects virtually all strategic decisions from the moment the round closes. Here is Rachel Layne's Forbes article.
Jason Calacanis: take at least a one-year approach when working with angel investors: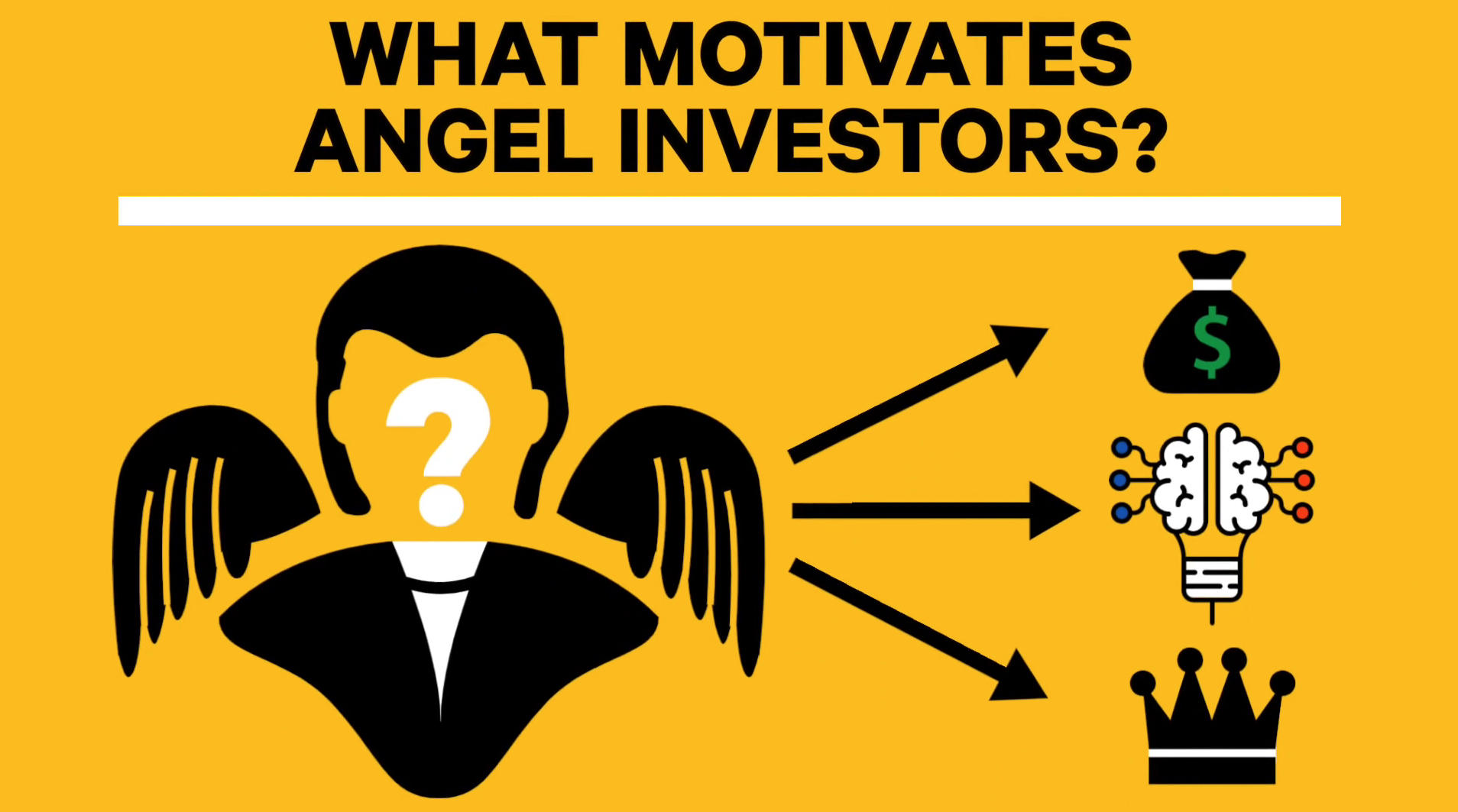 Jason Calacanis is a well-known angel investor and entrepreneur. His knowledge of Silicon Valley and the venture capital scene are legendary. We enjoy listening to his podcasts and often find them inspirational. In this video, Jason discusses angel investing and the right time to seek funding. It is a great overview of the process and the motivation of angel investing. What we found particularly interesting was the discussion about building credibility and the long-term nature of working with angel investors. Here it is, the always entertaining and thought-provoking Jason Calacanis.
Tip of the Month
Did you know that you can add and remove Authorized Users and change their degree of access to your company on Monetryx?
The process is easy, and could come in handy in various circumstances. You may want to grant potential investors temporary access to your data, or ask the support team at Monetryx to help with a task. You may also add a new Board Member who needs to review relevant documentation, have a consultant look at your contracts, promote an advisor to an executive position requiring more control, or provide an employee with a way to check on her option vesting schedule.
To add a new user to your startup, simply go to COMPANY -> Settings -> Authorized Users from the main menu, and click on ADD NEW. If the user already has a Monetryx account, you only need to enter their email and hit Enter. The system will recognize existing platform members, and will prompt you to invite them to join. If the new user is not on the platform, you will have to create an account for them by also filling out their name and country of residence. Access level for newly authorized users varies: from full rights for Administrators, to edit-only powers of assistants, to very specific functionality related to the role of a Board Member, to limited viewing privileges for employees and investors. These can be selected and unselected using the box named Access Level.
Removing an authorized user or changing their access level follow a similar path: go to COMPANY -> Settings -> Authorized Users, select the appropriate name from the list, and then either remove their access level from the box leaving it empty or replace it with the right new access level. Finally, click on the UPDATE ACCESS button to save the changes.
Discussion Topic: Authorizing and Issuing Shares
And How Monetryx Can Make the Process Easier
Any company with a corporation status has shares, or units of ownership. The word "stock" has a similar meaning, i.e. a piece of equity, so people use the terms interchangeably. We will do the same here. The focus of today's discussion will be on terminology associated with company stock, relevant regulations for handling share grants, and some best practices for startups that we recommend.
As mentioned earlier, shares are the units that added together represent the full ownership in a corporation. There is no limit to the number of shares a corporation can have. In practice, a company specifies its initial number of authorized shares when it files its incorporation documents with the relevant state's authorities. That number can be raised subsequently, but the process does require some effort, time and expense, so it is a good idea to understand some of the issues well from the beginning, and plan ahead. It has become somewhat of an industry practice for startups to authorize 10 million shares initially. There is neither a requirement, nor any other compelling reason to go with that number. However, as most startups use 10 million, having the same number makes mental math more intuitive in discussions involving stock grants and other transactions involving number of shares rather than percentages.
Shares can be common or preferred, and there could be several classes of common or preferred shares that have different characteristics, including voting rights, valuation caps, liquidation preference, dividend right, etc. A detailed description of the differences is beyond the scope of today's discussion but for the sake of simplicity we can assume that investors (especially VC firms) usually require preferred stock that comes with certain privileges, while founders, employees and most angel investors split the common shares that were initially authorized.
Let's talk briefly how common shares are distributed once they are authorized by the state where the startup is incorporated (let's assume Delaware). Let us also assume that a startup has authorized 10 million (common) shares. While it may seem intuitive that the authorized shares should be issued to various people or entities immediately, there is neither a compelling reason to do so, nor is it recommended. Ultimately, if there are only 2 million shares issued, the holders of those 2 million shares own 100% of the company at that moment in time even though there are 10 million authorized shares. Let's mention some reasons why it may make more sense not to issue and distribute all shares immediately:
Unless your startup is cash rich, it is a common practice to reward current and future employees with ownership in the form of shares. If all the authorized stock has already been distributed, founders will have to go through the process of filing with the state authorities to increase the number of authorized shares every time they want to provide a stock grant. It is much better to allocate a certain percentage of the authorized shares (say 10% or 20%) to an employee pool that will be tapped in the future when the need arises. During investment rounds, VCs or other investors would actually often require that the startup put aside a certain percentage of its equity for employee remuneration, so you might as well plan ahead.
The founder(s) may anticipate adding a new co-founder, a board member or an advisor with specific skills at some point. Such additions would likely require granting stock, and issuing new shares is by far the most efficient way to do this. Transferring existing shares from some owners to others triggers all kinds of complicated and potentially expensive tax implications.
Founders may decide that the ownership split among them should not be static, but reflect relative contributions over time as the company grows and its focus changes. Thus, owners may come up with a dynamic model of allocating additional equity among themselves. This approach is growing in popularity, and also requires availability of shares to distribute to the original founders based on pre-agreed terms.
Finally, having stock available for early investors or partners might also make sense in many cases.
Best practice: We recommend authorizing 10 million shares, setting aside 10-20% of those for employee options, 10-20% for advisors, investors or partners, and issuing (distributing) the rest to founders either immediately or over time based on an existing Shareholders Agreement.
It is important to point out that once your company becomes a corporation, from a legal perspective you have to follow certain procedures even if you are the only owner. A corporation has a board of directors (even if it is just you), shareholders (could be just one: you) and Articles of Incorporation (also called Certificate of Incorporation or Corporate Charter) that actually spell out what can be done and how. Ignoring these rules could prove costly down the line when investors and other shareholders look closely at the legality of the corporate structure and each party's ownership. It is both common sense and a legal requirement to follow the processes defined in the Article of Incorporation. Authorizing share pools and issuing stock need documented decisions by the Board of Directors; changes in the basic documents governing the company require the written approval of existing owners; entering into major contracts, selling the company, hiring or firing senior staff, etc. cannot be legally performed by a founder or a senior manager without proper authorization. Consulting a lawyer is highly recommended in these cases, but such consultations will be inevitable and much more expensive and time consuming if proper procedures were ignored early on as "unnecessary paperwork."
For additional reading regarding various types of securities commonly used in early stage investing, as well as regulatory requirements associated with their authorization and issuance, please visit the section Before You Start in the SECURITIES menu on Monetryx.
How can Monetryx help your startup stay compliant and plan for the future?
Monetryx is an integrated platform. Work flows are linked to all other relevant sections, and are designed to comply with the corresponding legal requirements. Every stock related action performed on the platform will require proper authorization, will be reflected in the venture's ownership table if relevant, will have all the necessary paperwork attached to it and safely stored in the company's Data Room, and will be included in its Due Diligence Briefcase. While it is possible to upload decisions and transaction executed outside the platform, the company's administrator will have to ensure their compliance with the law and their integration into the ownership structure of the startup.
Designing equity pools on Monetryx: The process is straight forward. Follow SECURITIES -> Authorize/Design -> Company Equity Pool from the main menu, choose an existing pool or click on ADD NEW. You will need to name the pool, select the applicable documentation to go with it, allocate the intended number of shares for the pool, and attach the necessary board authorization. Please note that creating equity pools is one of those activities that require Board approval and documentation, so Monetryx will guide you through the process, and will not let you complete the task until you have satisfied all the necessary legal prerequisites. Once created, the equity pool will be ready for use, and all the supporting documentation will be in your Data Room and Due Diligence Briefcase.
Issuing securities on Monetryx: The creation of any security on Monetryx requires approval by the Board of Directors, and minutes reflecting that decision must be uploaded and associated with the security upon its creation. Monetryx will guide you step by step through the process. To get started, follow SECURITIES -> Issue/Manage, and pick the security you are interested in creating. Again, corresponding documentation is required for creation, and if you have not completed the process, Monetryx will prompt you to use the platform to carry out the board meetings and record the decisions. It is best to plan ahead, and get all the necessary approvals before commencing the process of creating a new security. Follow COMMUNICATIONS -> Board Meetings and select SCHEDULE a MEETING to prepare all the necessary documentation for issuing securities. The work flow presented on the platform follows the legal requirements for corporate entities in the U.S., so going through the steps is necessary in order to ensure that your securities have been properly authorized and issued.
Finally, issuing securities changes the ownership structure, and often dilutes existing shareholders. The process is not easily reversible, so it requires careful planning and analysis. The Cap Table interface on Monetryx allows founders to play out various scenarios, and see how each of them would affect existing shareholders. Cap Table management would be a topic of a different discussion in the upcoming months.
Monetryx News
BIH Partnership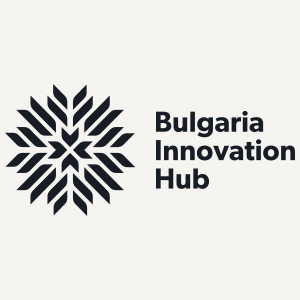 We are excited to report that Monetryx and Bulgaria Innovation Hub (BIH) have entered into an agreement to cooperate. BIH is a San Francisco based organization built by the top Bulgarian entrepreneurs in Silicon Valley. Its mission is to accelerate positive economic and social impact in Bulgaria by elevating the startup ecosystem through knowledge exchange and cross-cultural collaboration between the entrepreneurial communities in the US and Bulgaria. BIH's world-class Growth Acceleration program is designed to empower high-potential Bulgarian startups to expand in the US market. Monetryx will handle the application process for all startups interested in joining the program, and will help their executives prepare for and get the most out of the program's workshops and seminars. In addition, Monetryx will provide its platform, tools, and resources to help alumni companies of the BIH Growth Acceleration program expand their U.S. presence, reach out to U.S. investors, and continue their onward journey together. We are proud to work with BIH and contribute to the success of its mission. We look forward to adding a number of quality startups to our platform and working with the talented entrepreneurs that have traditionally been associated with BIH's programs and mentors.
To find out more about BIH and its activities click on their website or visit them on Monetryx.
New Advisory Board Member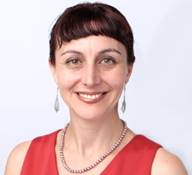 We are also pleased to announce that Aneta Key has joined the Advisory Board of Monetryx. Trained as a systems science engineer, Aneta Key started off as a banker and then spent a decade with McKinsey & Co where she was a leader of the strategy, risk management, and organization practices of the firm. In 2009 Aneta established Aedea Partners LLC to help innovative companies navigate growth, change, risk, and uncertainty. As a growth advisor, Aneta partners with leaders to develop strategies, align around a plan of action, and execute on priorities. She has served established global leaders and hyper-growth contenders in financial services, health care, and technology and has been involved in complex merger transactions, digital transformation efforts, and the scaling of organizations. She is on the advisory board of several AI/Data Science startups and mentors others.
To find out more about Aneta Key and Aedea Partners, visit her LinkedIn profile and website or check out Aneta's Monetryx profile.