HOW IT WORKS
Are you an organization working with startups?
VC funds, incubators, accelerators, entrepreneurship centers, university programs, innovation hubs, investor clubs, and other similar organizations are an integral part of the ecosystem that brings the capital and the expertise needed to turn ideas into reality. We share a common goal of making the process of early-stage investing more efficient, transparent, and successful. We want to work with your organization, help you focus on what is essential to your customers, and improve the chances of their success.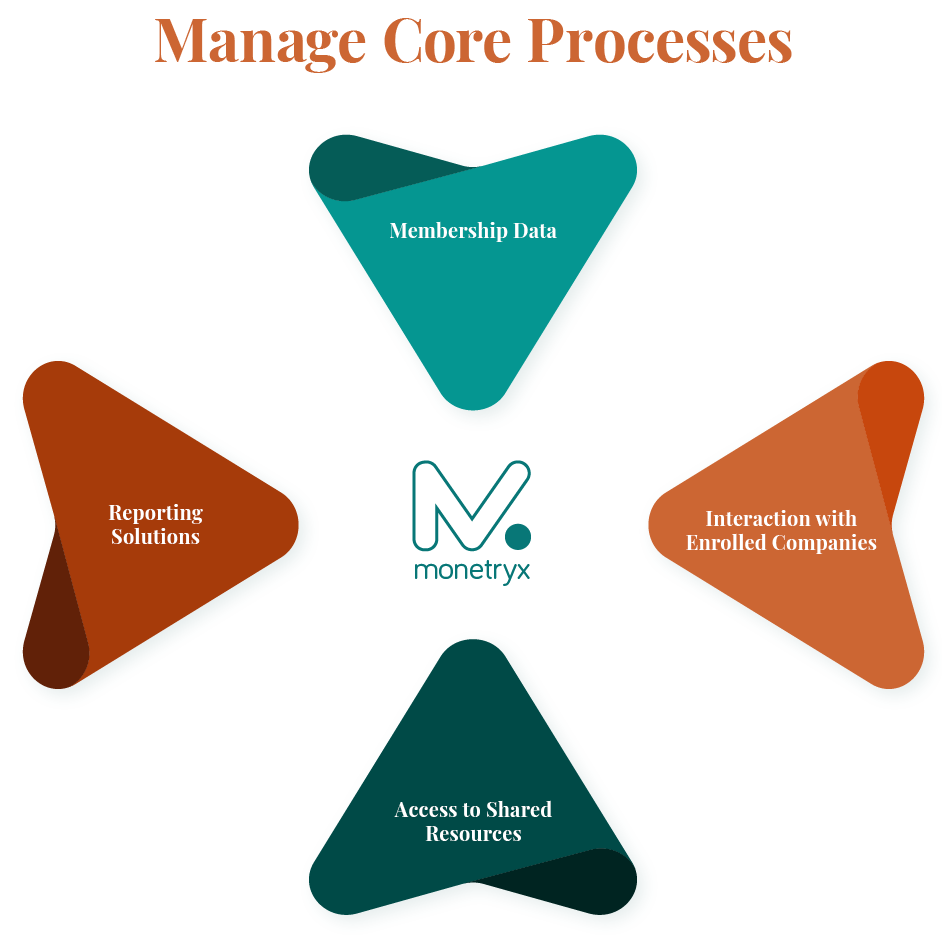 Monetryx helps organizations by providing technology solutions to support their processes while offering various tools and resources to their membership base – entrepreneurs, investors, and advisors.
Our feature-rich platform can handle a wide variety of administrative tasks for your organization. We can help your program run a:
Hassle-free application process with automatic application ratings and interactive review process;
Customized enrollment process with integrated documentation and payments;
Centralized program page with tiered member access.
Many entities seek ways to interact more efficiently with the startups they work with. For them, Monetryx offers:
A centralized platform for relevant company data;
Easy access and ability to process, download and use that data for reporting;
Integrated communication tools and shared calendars.
Having the right help often impacts outcomes. Does your organization provide the right help to its stakeholders?
Monetryx has the tools to run a mentor program, managing everything from applications to search and contact;
We let organizations create communities among their members by enabling them to link and work with each other;
The platform allows bringing external partners and service providers into the fold by offering seamless contact with the organization's stakeholders .
Successful teams build stronger entities. We can be partners and achieve great things together!