HOW IT WORKS
Are you an organization working with startups?
Incubators, accelerators, entrepreneurship centers, university programs, innovation hubs, investor clubs, and other similar organizations are an integral part of the ecosystem that brings the capital and the expertise needed to turn ideas into reality. We share a common goal of making the process of early-stage investing more efficient, transparent, and successful. We want to work with your organization, help you focus on what is essential to your customers, and improve the chances of their success.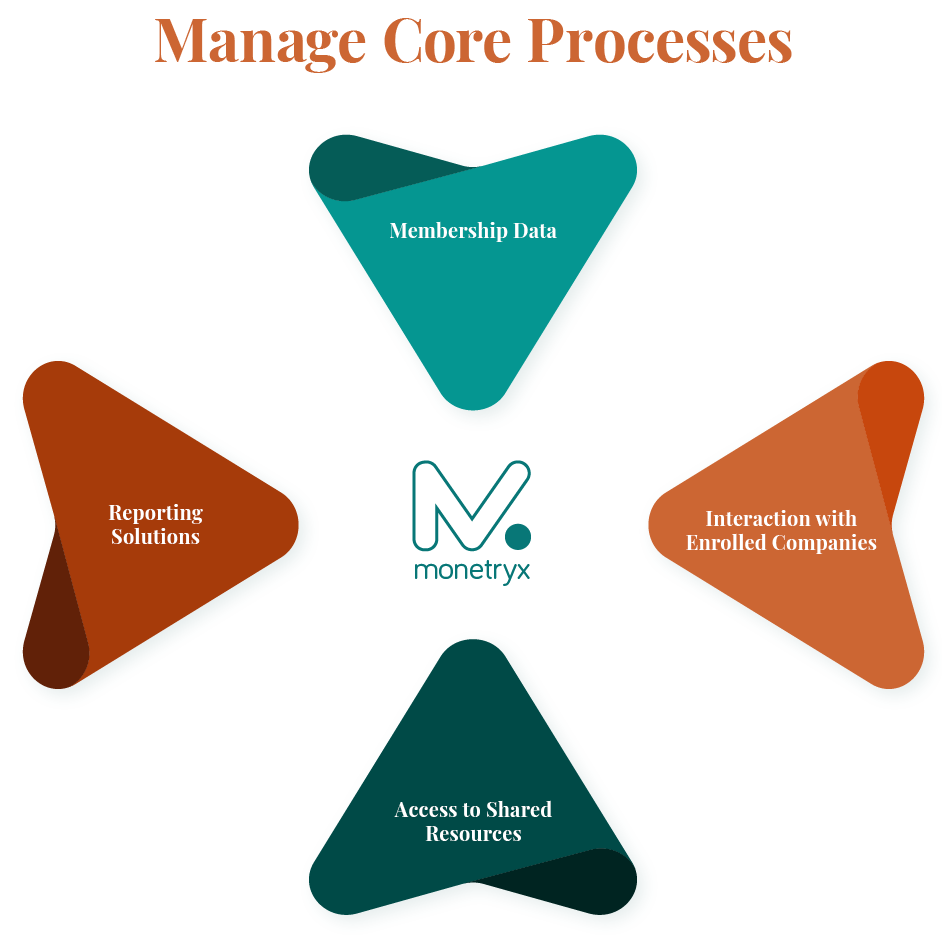 Monetryx helps organizations by providing a technical solution to support their processes while offering various tools and resources to their membership base – entrepreneurs, investors, and advisors.
Our feature-reach platform can handle a wide variety of administrative tasks for your organization. Among other things, it will gain access to:
Tools to configure, review and process enrollment applications;
Tools to handle program participation agreements, documentation, and payments;
Tools to plan and schedule ahead of time, and subsequently execute your program, while coordinating with various stakeholders.
In addition to being able to use all the functionalities available to any other startup at Monetryx, the members of your organization will have access to features like:
Shared program calendar and activities;
Access to your organization's community of mentors and advisors;
Access to other resources made available by your organization;
Connection to other participants in your programs.
Successful teams build stronger entities. We can be partners and achieve great things together!